Free whitepaper
Return of the
Prudent Investor
Why Endowment Funds Should Manage Risk As Well As Return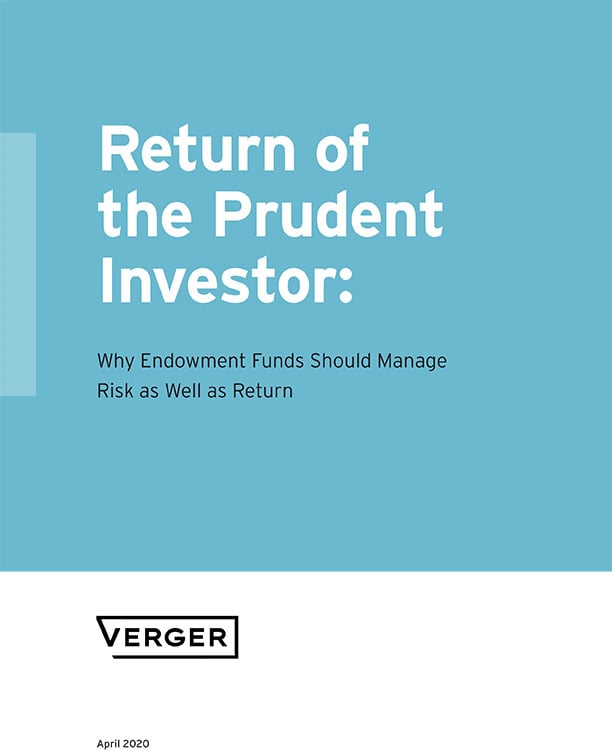 Why do endowment funds exist? Many institutions rely on distributions from these funds to function because their donations, annual gift campaigns, and tuition simply aren't enough. Importantly, endowment funds serve as a buffer between generations with different levels of luck, market conditions, and economic productivity. For these reasons, endowment funds need to be invested differently - with as much focus on the long-term as possible.
Key questions we will explore:
1
How has the traditional view of long-term endowment investing and risk-taking impacted institutions during extended market downturns?
2
What is the relationship between the endowment, fundraising, and the institution's operations?
3
What is an antifragile portfolio, and how can it preserve endowment capital across market environments?