Free Whitepaper
Investing in the Lives of Others
A Strategy for Environmental, Social, and Governance Engagement for Nonprofit Investment Management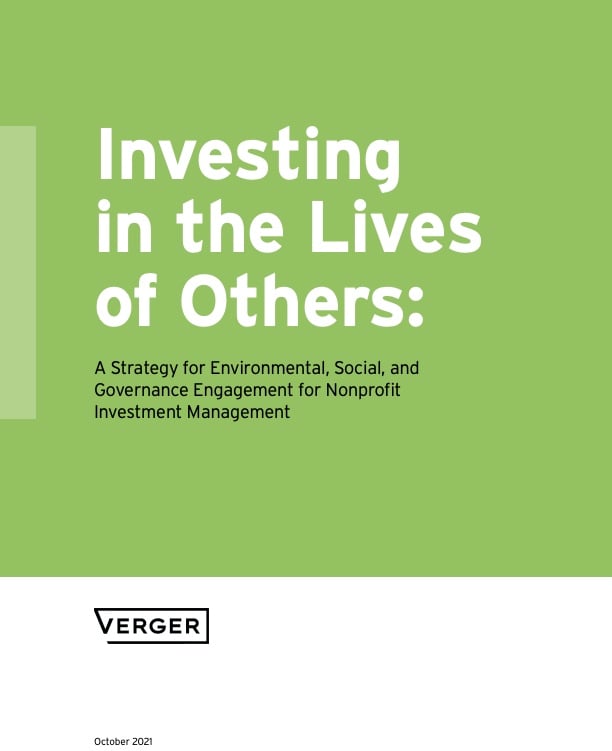 In the non-profit community, Environmental, Social, and Governance (ESG) factors are increasingly important to organizations and their stakeholders. At Verger, we believe it is imperative to understand how the managers with whom we invest client capital respond to risks and opportunities, including those related to ESG factors. This belief is part of our commitment to our clients.
Key questions we will explore:
1
How are ESG factors related to fiduciary duties?
2
What is ESG Engagement?
3
How can ESG Engagement promote a competitive advantage for a nonprofit investment portfolio?